Rex
by Alonso Gonzalez
(Westmont IL)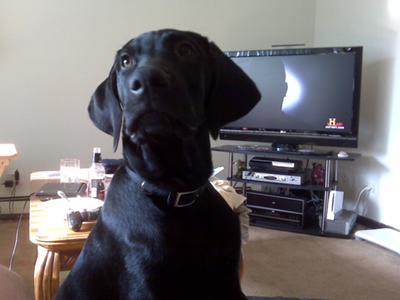 He poses!
Rex was a rescue from MN and I live in IL.
They said he was mixed with something else, two generations ago.
I get so many compliments when Rex goes out with me and I enjoy taking him everywhere!
Rex loves car rides and tries to jump into my sons car seat because he sees my son get into it every day.
He was 6 months old in this pic and he is now 10 months old and about 83lbs.
He is tall and has a long narrow tail. I have read a few articles and have learned that he may be whats called a "field bred" Lab.
snow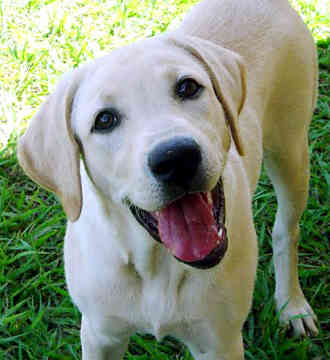 This is Snow my friendly labrador retriever.
He is 1 year old (male) and loves to eat sleep and is very happy to be in water but doesn't like to take a bath because he likes to stay dirty he likes me very much(snow barks at everything including birds.
Jackson
by Lilly
(San Antonio, TX, US )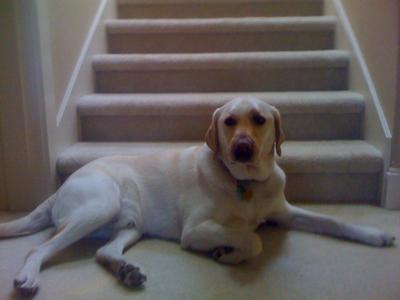 His favorite place by the stairs
Jackson is laid back and adorable! He is very well trained and is very gentle with other animals.
He is a 4-H dog and he loves be loved on.
If he could he would spend all day laying with his mommy.
His favorite things include sleeping, cuddling with mommy, chasing after the ball, chewing on his squeaky toy and eating… 🙂
Dudley
by rosie
(belfast)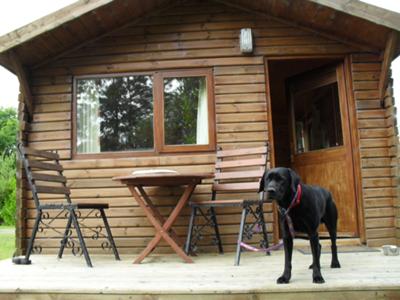 Dudley tragically died in an accident on 3 April 2010.
He came to us aged 8 weeks and was an absolute joy.
He loved his lab puppy training and was friendly to all dogs and humans!
He was a real character and great ice breaker. He seemed to know so much… and he just oozed love.
Our family are desperately sad at his loss but so happy to have loved him for all his short life.
rosie, neal, Hannah, Owen, Sam and Simon
Molly Mae
by Faith
(Canadaigua, NY)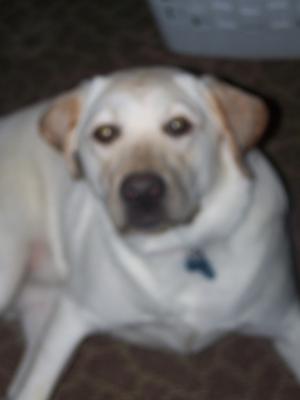 Molly is a fun loving family member. Molly loves the park and the water, any type of water any were it can be found.
She is a wonderful part of our family.
RAMPAGE
by Aldrin F. Bacolong
(Baguio City, Philippines)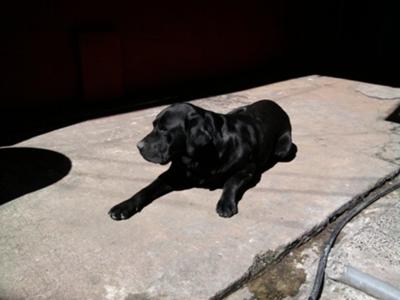 Night of shining armor
HANDSOME, KIND, GENTLE, SMART
Ranger
by Amy
(Roseville, CA)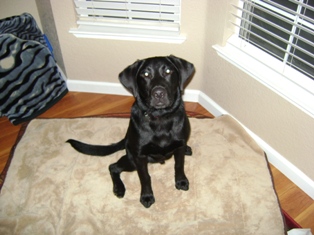 This is our new pup Ranger, who we were lucky enough to get shortly after our beloved Hunter (a yellow Lab) passed away.
We weren't sure if we were ready yet but Ranger has filled our hearts with so much love ~it seems as if Hunter brought him to us.
He is a bundle of energy and full of love.
Our lab – Bandit
by Claire
(Houston)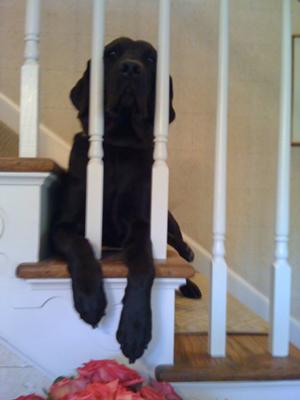 A Homebody!
Bandit is the best lab in the world!!! He lives to make me happy and I love him so much!
He is like a big teddy bear!
He still thinks he is a little puppy so he flops around clumsily like a baby dear!
Petting his silky, velvet ears always puts me in a great mood!
He is happiest little guy on earth.
Phoenix
by Stacy
(Machesney Park, Il)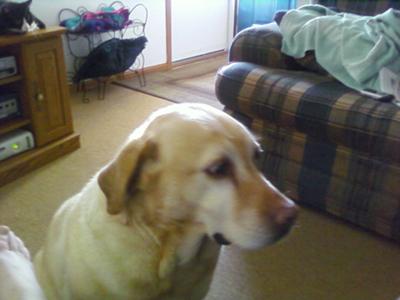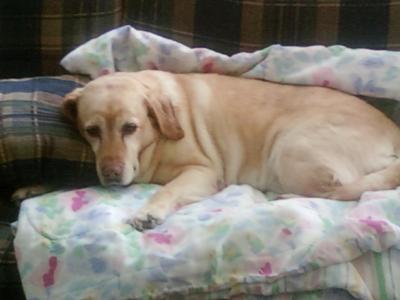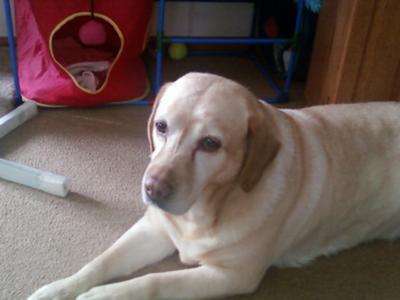 Hello…this is my almost 13 year old yellow lab, Phoenix, but we call her Phoeney. (birthday is Halloween)
She has been an amazing dog. I got her when she was just turning 4, she was from a home in the country that didn't spend any time with her at all.
She was kept in a cold building that was built just to kennel all their Labs. She was never hugged or able to even sleep on the bed.
She wasn't used to breed because she wasn't the "perfect" lab. She has shorter legs than "good" labs. So she was tossed to the side and forgotten.
That's when I came in. I found her through a friend and took her home. I was going through a divorce and it was just me and my daughter.
She came into our life very scared, but we helped her get comfortable very quick. After the first few days she was sleeping in my bed and playing with my daughter in our big fenced in back yard.
She has been the best dog I have ever had….she just completed our little family. But now she's been having a lot of health problems and I really don't think she's going to be around very much longer.
We are spending a lot of time with her and giving her all our love. She can't play ball any longer and she can't hear a thing anymore. Her sight is bad and she has a really hard time walking.
It is so hard to watch her just wasting away. She's lost a lot of weight and just doesn't have that lab energy anymore. But when she looks in my eyes I can still see the love coming from her.
She is so special and I'm just glad that she came into our life.
This is the first lab I've ever had and trust me that is all I will ever have!
Labrador Retriever pictures of Coal
by lisa
(ohio)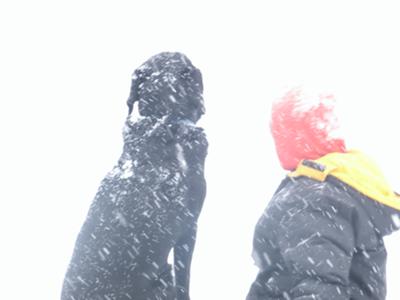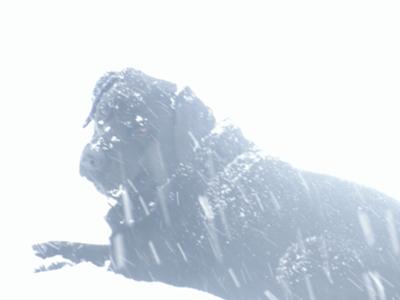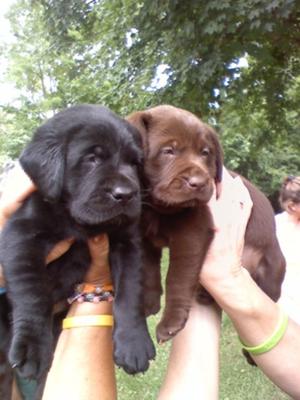 litter from Coal & Honey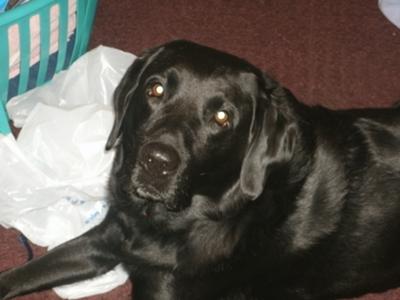 Our Lab Coal is 6 years old. He is hands down the best dog that I think we have ever had.
He gets into trouble a bit by running off.. LOL His girl friends name is Honey and she is a blonde lab. They have had 4 litters together. All chocolate labs and black labs…
Coal loves to go for rides with my husband. He will sit in the jeep for hours waiting to go somewhere.
I think his favorite place would be the farm. He has so much land to run, a pond to play in.
Have to watch it though when fishing. He likes to fetch the bobbers..
Also, wonderful with the kids. Has a blast playing in the snow with the girls. Chases the sleds down the hill and walks back up with them.
Our Labrador retriever Nutmeg
by Neil
(UK)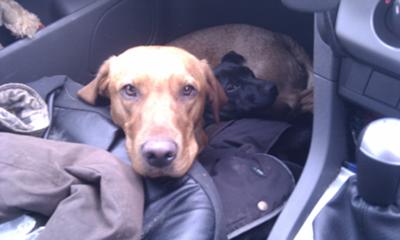 A soft small (relative) labrador
Plays flyball and loves to retrieve tennis balls (and harrass Moley, our Patterdale Terrier)
Came third at a national splash and dash event despite not liking diving in. She can swim like an otter.
An unusual colour
Not the brightest dog but very loyal and affectionate.
My Labrador – Remington
by Shelbi Lin
(Fort Calhoun Nebraska)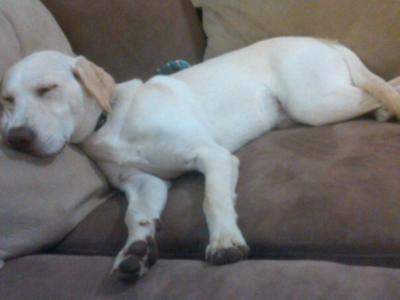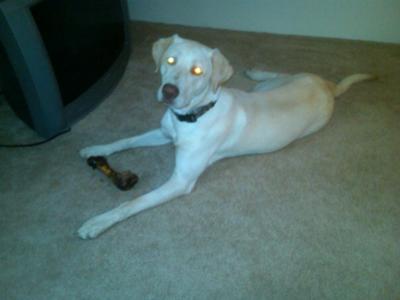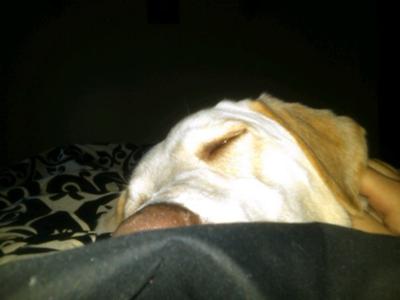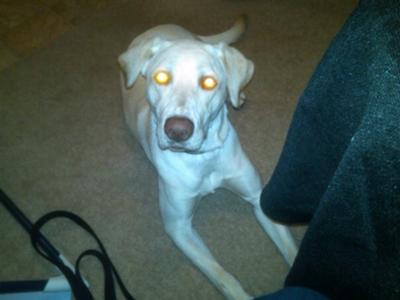 This is my yellow lab, Remington. He's about 9 months old.
He really loves meeting new dogs and playing outside.
He gets to spend a lot of time out in the country side. He loves going on hikes, riding in the car, running around in the field or going along for a horseback ride with my best friend, her dog and I.
He is so well behaved and loves to play!
Labrador Retriever pictures of Clifford * or Red Dog
by Cliffords owner
(Pensacola )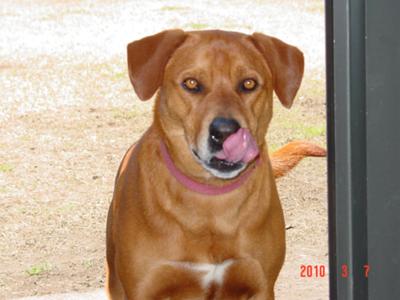 waiting for tummy yummies from grandbabies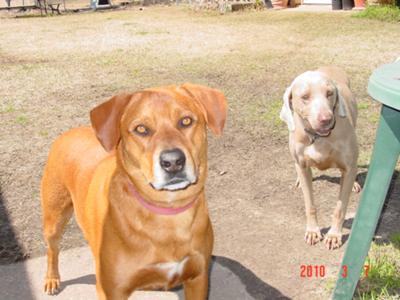 Clifford and Esther
Clifford was adopted from the local shelter.
He is so handsome, lovable and soon becoming my best bud.
The grandbabies love him, thus the name Clifford for the animated Clifford, the Big Red Dog.
I adopted him as a companion to my older Weineramer Esther who passed away last April.
I wasn't sure of his color and my vet said he was probably a retriever of some sort.
Seeing your website, I believe Clifford is a Fox Red Lab.
Our Black Lab Zeus
by Yvonne Toney
(Marion Ohio)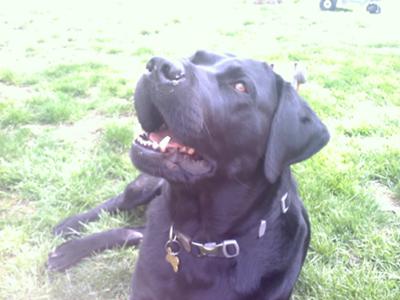 Such a good boy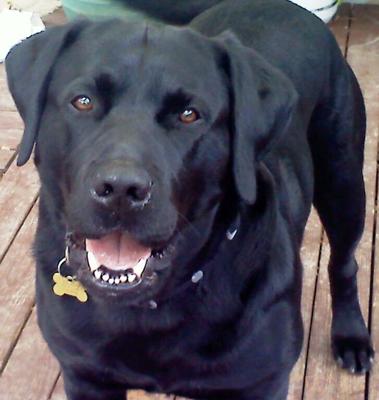 My best friend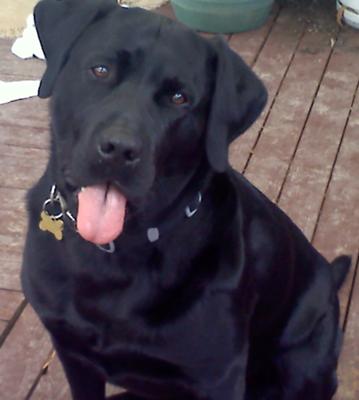 what can I say about this? 😉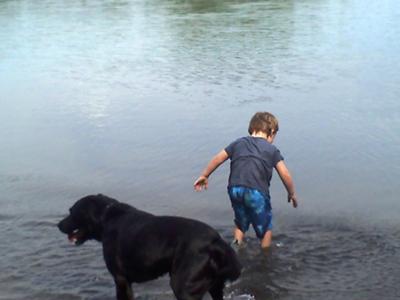 Swim coach
Our black lab Zeus is the life of the party! When we have company, he knows they are there to see him and will always be in the middle of the human activity!
Sometimes I think he is working me over. Well, he is! Zeus is so smart. He has learned to spell, his first word was Ball. Now he knows park, swim, bye bye, food, eat, stick, and many other words. Zeus is a lover, a protector, a hunter, and a Best Friend!
Zeus will be turning 7 years old in April 1012. We plan to have a doggie party at the lake (his favorite place ever!).