Buddy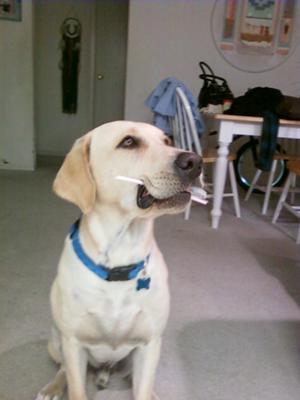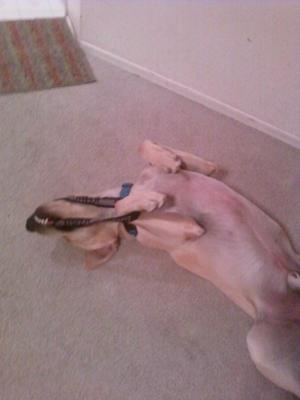 Buddy @ a year old
Labrador Retriever pictures of Pinee
by gaurav
(india)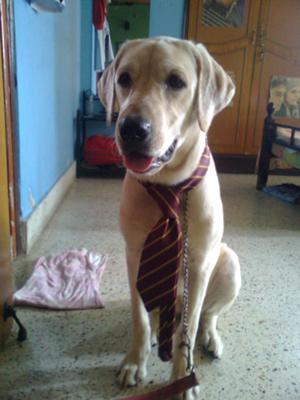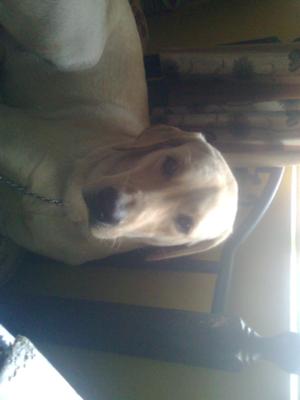 My labrador is 1 naughty girl and loves to play in the water very much…
She is a bundle of joy and we cant imagine our life without her..
My pinee is the best for me..
Labrador Retriever pictures of Country
by MeLissa McClendon
(Granbury, Texas)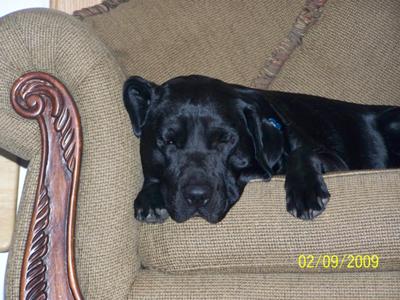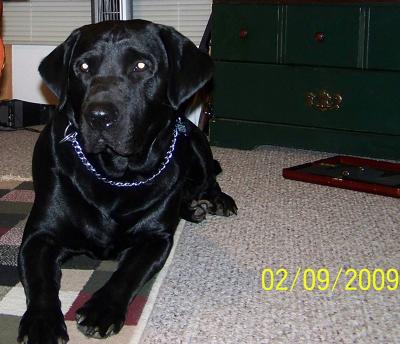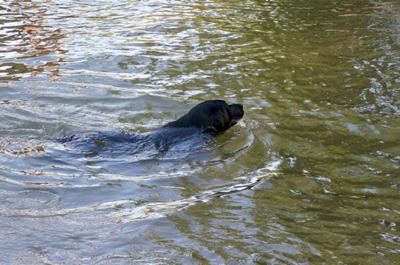 Country is a 5 yr old Black Lab with the sweetest disposition.
He loves tennis balls, sleeping with mommy & daddy, and doesn't like his little sister, but is super protective of her!!
Labrador Retriever picture – Luna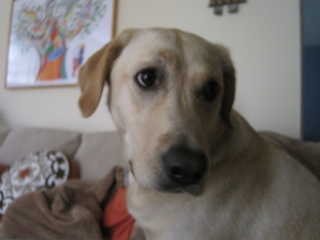 My lab Luna is very shy but she is so sweet and loyal. She loves swimming and going to the park and on hikes!
Labrador Retriever Pictures – Gretchen
(Texas)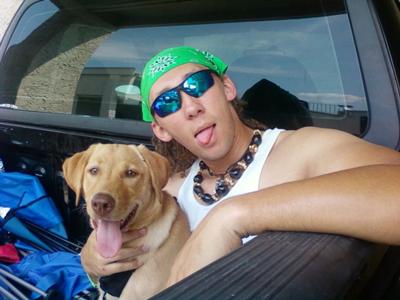 Gretchen and Uncle Joey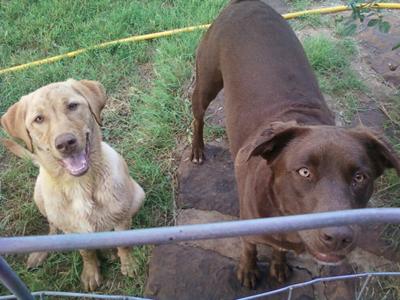 Gretchen and Missy (Mom's chocolate lab)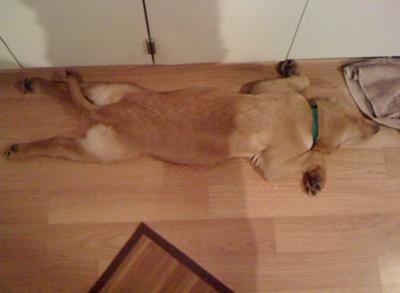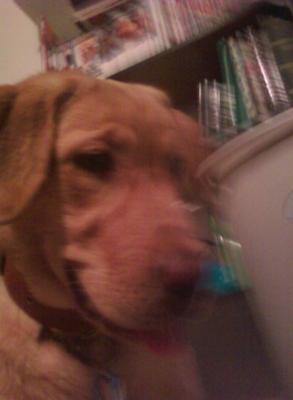 I got my labrador Gretchen with my fiance. She was about 3 months old.
She fell out of the back of the truck goin down the road and miraculously nothin but a couple scratches.
He and I split about a month later and she came with me. My mom had to watch her for a while, while I settled into a new place.
I have my darling lab back with me and couldn't be happier.
She follows me everywhere and sleeps with me. I could not have gotten a better dog. She is sooo smart and we've enrolled in training classes so she can hone her manners.
I love her like she were my kid!
My lab – caesar
by purnima
(bagpat,uttar pradesh,india)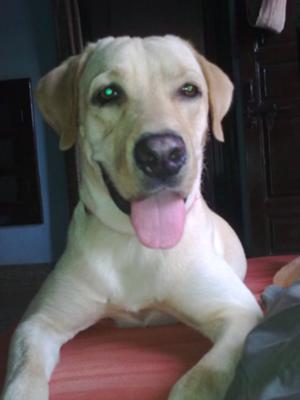 he is very loving eats a balanced diet unlike other labs…plays a lot…all the time running and chasing me….
Picture of my Labrador Nilla
by Helga McIntosh
(Davidson, NC)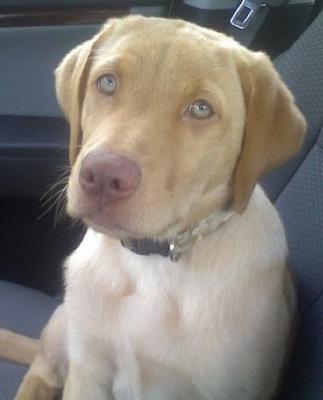 Such a pretty girl!
My lab Nilla is a very intelligent girl. She really thinks she is human.
She loves to have her teeth brushed! She can be quite mischevious when she is bored.
She is very loving and gives kisses every morning. She is my dog child.
Comments for Picture of my Labrador Nilla
Average Rating





Jan 31, 2011
Rating

Gorgeous!
by: Anonymous
Your little angel is beautiful!
---
Feb 01, 2011
Rating

Beautiful
by: A Neel Such a beautiful, caring and loving face.
---
Labrador Retriever Pictures – This is Morgan
by Holly
(Parry Sound)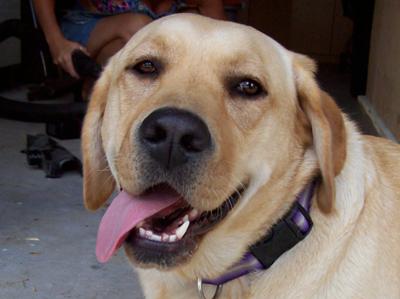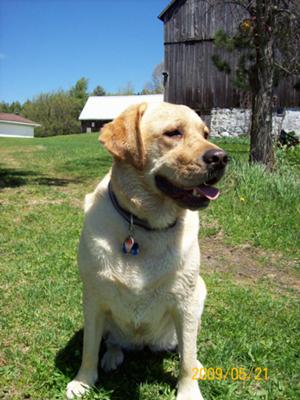 Hi there this is Morgan. She is 4 years old and a bundle of joy. She loves to play ball,swim,and go duck hunting.
My Labrador Shina
by dhruv kaushik
(taraori karnal (haryana) india)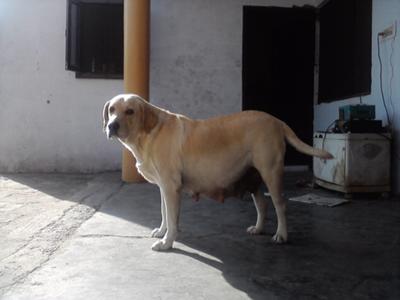 shina
This is my labrador Shina. She is 28months old now 🙂
Labrador Retriever picture – Choco
by Tulshe Chowdhury
(Bhubaneswar, Orissa, India)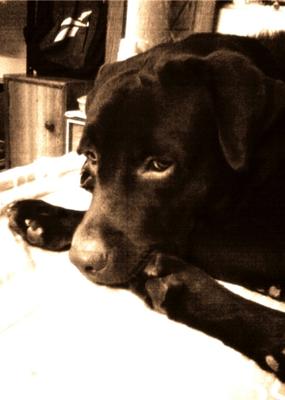 Choco 🙂
Choco is 2 years old . His bday is on the 9th of May .
He loves everybody and gets highly elated to see people in the house .
He loves playing and of course chewing everything under the Sun . Haha .
He's the apple of our eyes . Love him to bits .
He's very playful an extremely smart . He's untrained but he does understand every command!
Labrador Retriever Pictures of Jake
by Andrea Missler
(Bellevue,Ohio,USA)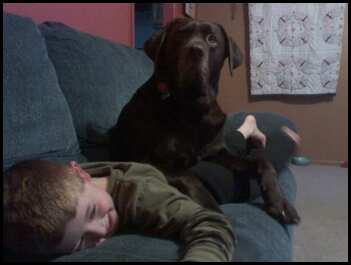 Jake babysitting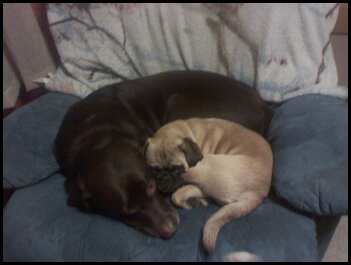 Jake cuddling with Tony
Our lab is a chocolate lab and he is the best most well behaved dog we have ever had:)
He thinks that he is a lap dog not a lab dog and is always tryimg to cuddle with someone:)
He was baby sittng Anthony for me in the one picture and cuddling with Tony our puggle in the other!
We love our lab and our house will never be without a lab!!
Mickey the Yellow Lab
by Marie L.
(Long Island, NY)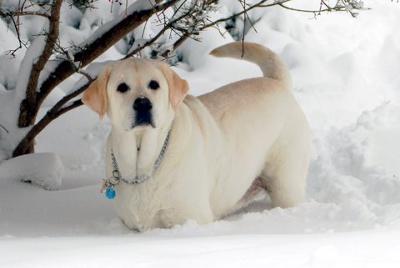 Labradors are amazing pets!!
This is the dog that has spoiled us for all future pets.
We probably will not get another after Mickey. None could fill his footprints in the sand for us.
Mickey is 10 and recently diagnosed with Addison's Disease. Low dose prednisone daily and a monthly shot of Percorten seem to do the trick and keep him feeling well.
A more devoted dog would be hard to find.
Labrador Picture – Hector
by Angie Thomas
(Wales)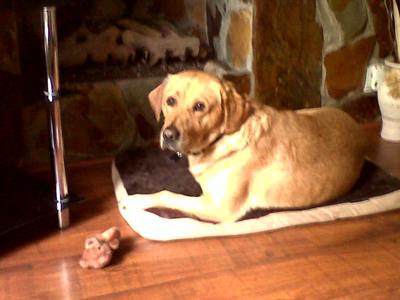 Hector is a 5 year old male labrador who is the best friend anyone could have!!
He's loyal and loves fuss!! He has never chewed anything exept for toys and teddys and never steals food!
He will not eat until I say ok!!
He's fantastic around kids and loves everyone… Apart from the constant moulting!!
I would never change him he is amazing :o)
Pictures of my Labrador Retriever Dexter
by laxmi
(india)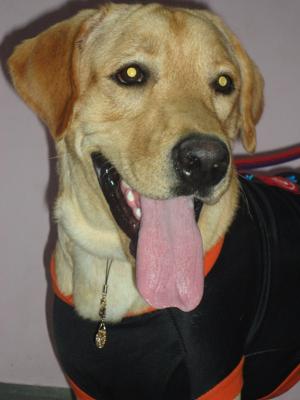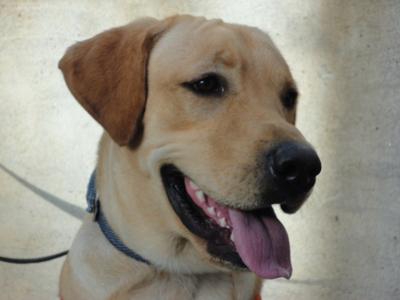 Dexter is the best labrador dog anyone can have. He is full on energy, lots n lots of innocence and definitely very naughty.
He makes me happy all the day. Can't think of living without him.
He is my best friend and my lovely baby!! He loves to run here and there and we should run behind him to catch him.
He loves to play ball games a lot. He likes to go on bike ride:)
He keeps doing so many cute things that anyone can fall in love with him.
Very smart and very handsome. I am really lucky to have him with me.
Comments for Pictures of my Labrador Retriever Dexter
Average Rating





Sep 26, 2011
Rating

Dexter baby
by: Abhilash
Dexter is just amazing dog. He is just all you need in your company, he understands you so well, that you nvr feel alone in his company… Have seen him since 1 month baby..and had some real great moments with this baby..
He makes such a innocent faces…and then he surprises you with his pranks. Just love it.
Also, love when he licks my face,….its nice experience 🙂
There another character to add onto here 🙂 and its Dexter's moma… She is best moma dexter would have ever wanted 🙂
They make great mom-son pair.. Love you mom and son 🙂
---
Tula
by Samantha
(UK)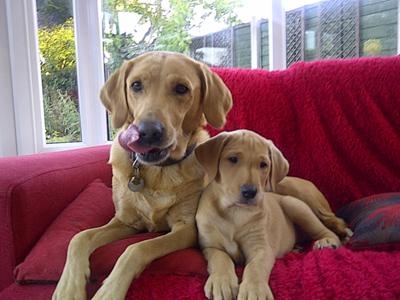 Tula and Son Boola!
Tula is my 6 year old labrador bitch and she's just had her first litter of 7 beautiful lab puppies.
Dad Buster is very proud!
My Black Labrador – Dixie
by Mary Ann
(Cary, NC)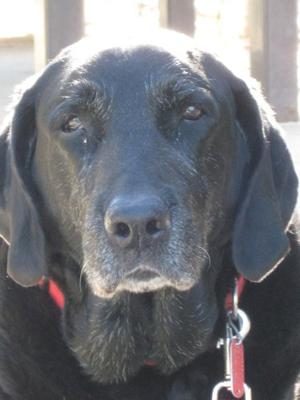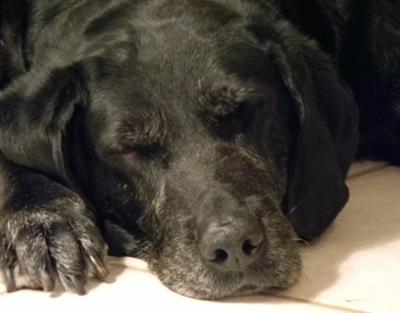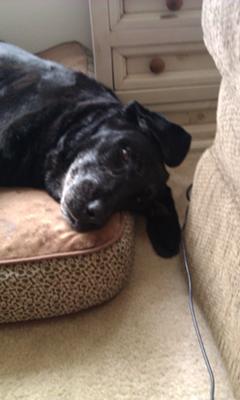 Dixie is my 12 1/2 year old black lab. She is a doll.
Unfortunately she has lost her hearing and her sight is beginning to play tricks on her.
I recently moved from a 2 1/2 acre tract where she had free reign, no leash, many times unsupervised outside visits.
We now live in a 1 bedroom apartment. However she has adjusted well and loves to go walking 4-5 times a day to see where the other dogs have been and to visit with the other dogs and neighbors.
She can't chase the ball like she used to but her expression changes to a pup look when she see a tennis ball ready to be thrown.
I love my Dixie girl!
Comments for My Black Labrador – Dixie
Average Rating





Feb 03, 2012
Rating

Awesome "Best Friend"
by: DixieLee
My lab is a yellow rescue. She is 4 years old, we have had her for 2 years. She makes every move I make. I also have gone through several vaccums.
Just trying to learn how to care for her and groom her so she will be more comfortable and my house a little less hairy…looks like golden tumble weeds blowing around in my house.
And to answer the question I know you all are wondering….NO, I did NOT name my dog after me…she came with that name, and she was already 2 so I didn't want to change her name.
Usually we just both come running when we are called! 🙂
---
Lab picture of lucy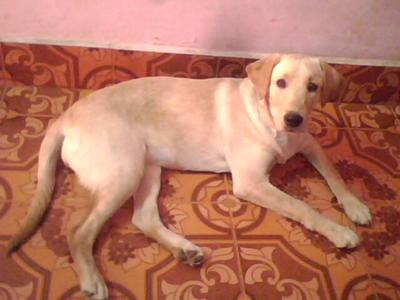 Our lab Lucy is very loving pet 🙂