Labradors are great dogs and here at all-about-labradors.com we are dedicated to bring you and labrador lovers all over the world the very best and latest information.
The labrador has, for many years, been a wonderful example of how dogs really are 'Mans best friend'. The joy they bring to us is unbelieveable and unparallel to any other animal.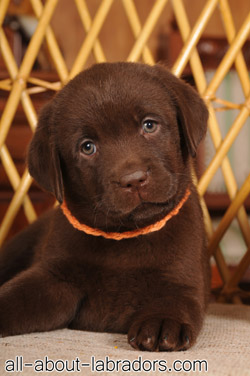 Although they are big dogs,they are, at the same time extremely gentle and considerate. They are not vicious and have a great desire to enjoy life.
In this site you will be able to find a considerable amount of information on labradors. Anything from eating habits to training and grooming. There is so much to learn about your labrador why not do it here?
Also, if you are thinking of buying a labrador look no further for the very best in advice and information about how to go about it. Buying a dog is a very big decision so why not find out all about it?
Subscribe to our RSS feed and let us keep you informed on what we are doing every month on the site. Be the first to know about the latest at all-about-labradors.com!
---
Check out our sister site also:
all-about-yorkshire-terriers.com
Fancy setting up a fresh water aquarium? Check out this brand new site and check back often as it is still a work in progress – all-about-tropical-fish.com