Are Labrador dogs the breed for you?
For those of you who own Labrador dogs you will most certainly agree that they are a special breed of dog. These canines are in a league of their own when it comes to character and loyalty. If you are thinking of buying one and you in the process of finding out about them rest assured you are looking at an amazing dog.
Labradors are delightful and interesting dogs. Wherever you may go they will enjoy the journey. For them, just being with you is enough reason to be happy.
But do not be fooled, this canine is far from happy go lucky. These dogs are extremely intelligent and will prove it to you on many occasions.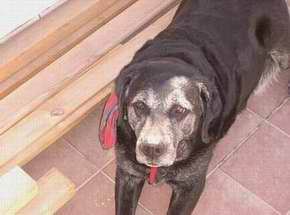 Although Labs have always been noted as being very intelligent and useful dogs it was not until recently that they were trained as guide dogs.
This remarkable skill has only furthered the admiration for these dogs, as they guide those are unable to see around streets and markets.
The evolution of these amazing dogs means that they do not do the everyday jobs they once did.
Being a working dog these retrievers enjoy the outdoors and this is one important point you should note when learning about labs. They need plenty of exercise.
These working dogs love to go swimming, running and pretty much doing anything that involves the fresh air and a bit or exercise.
If you live in a small apartment make sure you give your Labrador at least two good walks every day. Labs tend to get depressed without regular outdoor adventure so make sure you're ready for all types of weather!
---
To read more about Labrador dogs click here
Labrador Retrievers as Guide Dogs
Labradors – Beloved Companion and Therapy Dogs