Sadie Kola
by Dawn
(CA)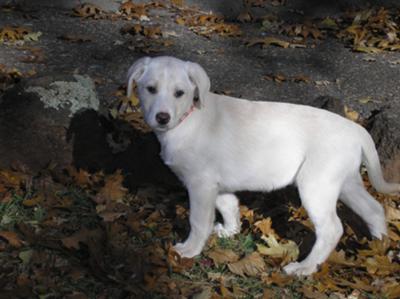 Sadie Kola at 8 weeks old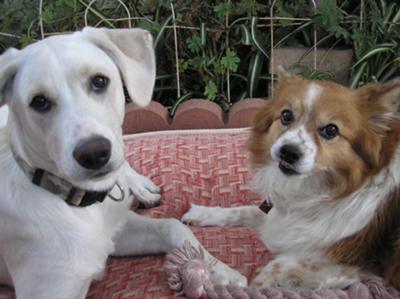 Sadie Kola at 6 months old w/sister Percy 10 yrs old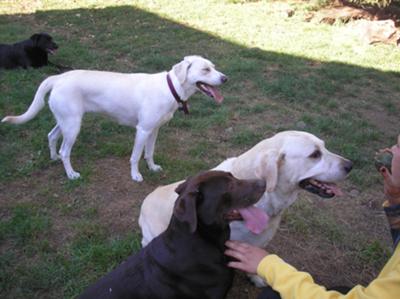 Sadie Kola's visit with her parents and friends at 11 months old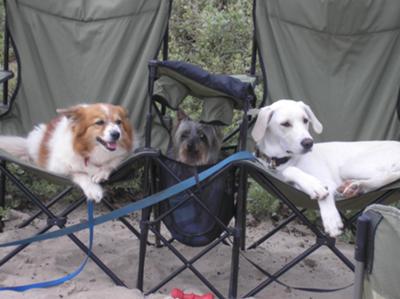 Camping- Sadie Kola, Percy and Jake
Our lab Sadie Kola just turned 1 yrs old on sept 25th 2010 she was born in Washington State.
She has brothers and sisters that live in Northern california and she lives in Southern california.
She is so smart and full or energy so we keep her busy.
She has already been on a few camping trips and a couple vacation trips.
She loves doing just about anything and is learning more and more every day.
Would love to see how her brother and sisters are doing…
Iniesta
by Zingaphi Jakuja
(Pretoria,Gauteng, South Africa)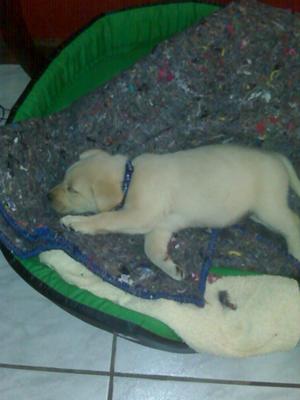 Iniesta our first dog
We just got Inie as we call him this Saturday, 24 July at six weeks old. His first night was very much stressful as he cried the whole night and he only slept when I took him into our room and played him music.
Labrador Retriever Pictures of Star
by alvin ramirez
(manila philippines)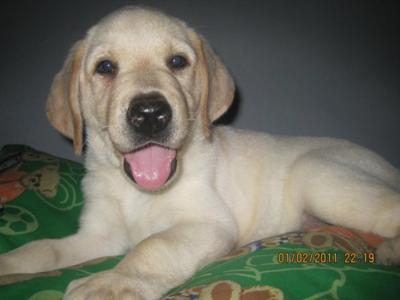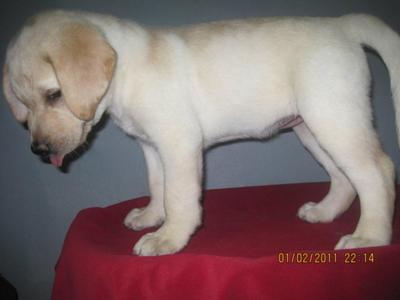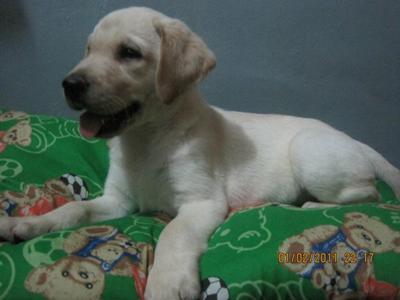 A two month old puppy named after our dog (syberian husky) moon…we are afraid for her of getting a heartworm

due to the climate here in the philippines…
Me and my wife hope that someone can help us to prevent this or can give us a good heartworm medicine brand

for preventing this pest….
We treat her like our own daughter because we don't have any child yet….
Aug 12, 2011
Rating

CUTII PIE. .
by: SUMIT MASKI This cutii is seen to be a pedigree one if m correct. .n according to me ,the owner of this pup is the luckiest one as having this MIND BLASTING cutti pie. .
---
Vida
by althea
(philippines)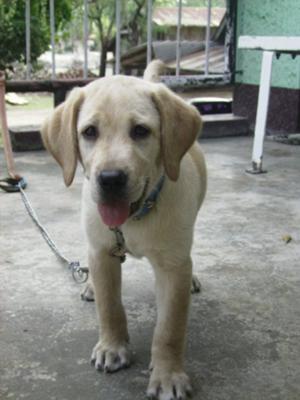 2 months old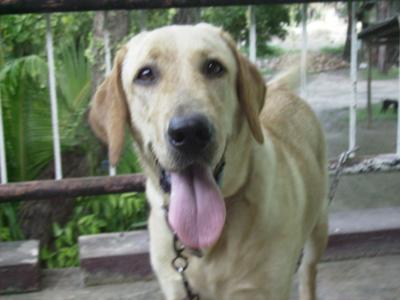 10 months old
This is VIDA ,she is a 11 month old lab..she loves to play in the water…loves to chew anything she wants to chew…she is my companion..she loves me tickling her stomach..
Labrador Retriever pictures of Richie
by Vinay
(Bangalore, Karnataka, India)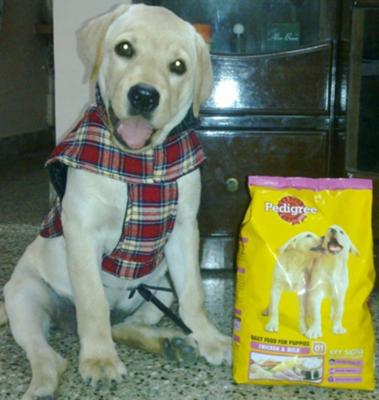 Richie – The Pedigree Ambassador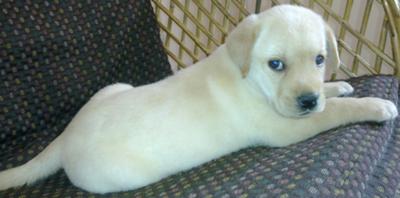 Richie – The Danger Look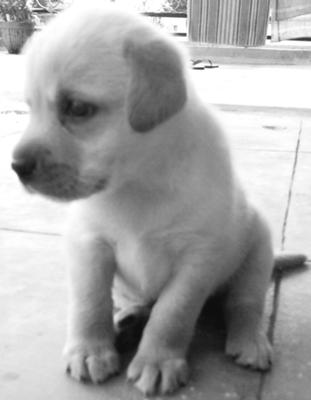 Richie – In her Childhood
Hello All,.
Meet Richie, she is a Fawn Yellow Lab, and just 11 months old. She is a very active dog and loves to go for a long walk with me. ( She can do whatever I tell if you just say the word walking ).
She is very fond or possessive of her toys and does not like if other touch them.
She likes food a lot and till now has tasted most of the delicious dog foods.
I am proud to be the owner of this super kid.
Cheers,
Vinay
Crayon – our female lab
by mini neb
(india)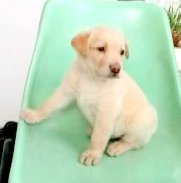 This is crayon my 6 months old female lab. This photo was taken when she was at 9 weeks.
She loves running around the house and playing with anyone who comes to the house,and she really love kids & wanna play with them .
I always want to have a dog and she is exactly as i hoped very lovely,cute,very naughty and i love her a lot.
jazz
by ravi
(india)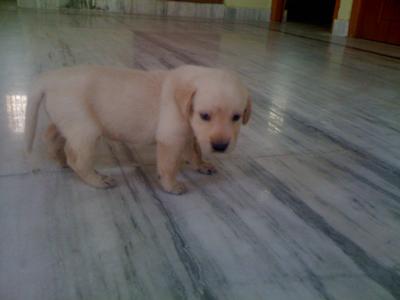 jazz
she is cute and cool looking
Scotty
by Vijay
(India)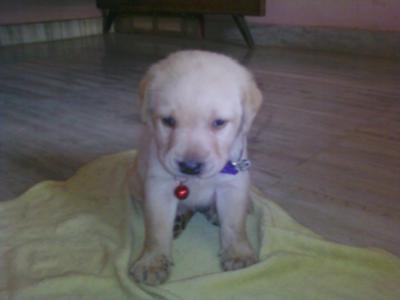 My scotty sitting
He is small, cute and very naughty. we love him
Bella Griggs
by Tracy
(Bend,Oregon)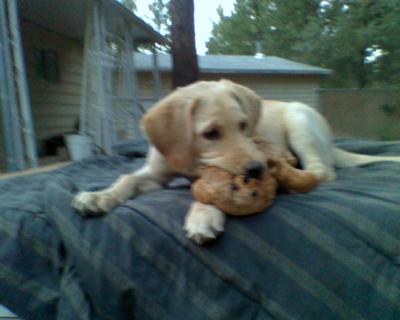 We got Bella when she was 5 weeks old. We got her for our youngest son to have a puppy to grew up with.
From day one they have been " A Boy And His Puppy".
They are the best of friends and have so much love for eachother. She will be a yr old march 12, 2010.
She has been a wonderful addition to our family. We couldn't have gotten a better dog for our family. We have so much joy.